I Am Giving Away 1000 Paperback Copies of my newest book:
BE the Inspiration: 7 Ways to Inspire Your World*
by Life Coach and Transformational Author Sheri Kaye Hoff
Ask yourself, What can I teach? How can I lead? How can I inspire? Who can I inspire?
This is a time for mentoring and giving back. You do have something that is uniquely you… that can help those around you… your job is to find out what that is and make a commitment to truly BE the Inspiration. Save $16.95
Get it Free Now*
This is the time when you have the opportunity to help others transform through your message, your example. Be an expert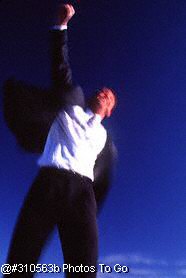 This BE the Inspiration: 7 Ways to Inspire Your World book is:
Designed to take you from getting inspired personally to becoming the inspiration to those around you.
Learn what it takes to:
Become an inspiring leader so you can grow your business, Become a leader in your profession, Lead a program,
Make a difference and/or become a thought leader.
Learn how to use your personal development story to create a meaningful and inspiring platform.
Use and develop your expertise.
This is my Fourth book in Four Years... and I am soooooo excited to share it with you!

The Be the Inspiration book explains how to use the acronym INSPIRE and you will learn key components of explosive personal and leadership growth. This book includes the key concepts that I have been teaching in my $997 leadership coaching program.
Why would you want to listen to me or read this book, you might be asking yourself?

I have written four books, created a dozen audio programs, created signature coaching programs and a membersite, created global reach with my telesummit series, have 20 years of leadership, coaching, training, and development experience, and continue to grow my business exponentially each year. I am willing to share the principles that helped me do this and I am sharing stories from my brilliant clients and colleagues who have also created lives filled with meaning, success, and love.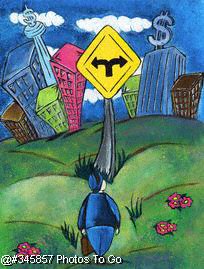 You might be thinking, "What will I be learning in this new book?"

You will learn and use the acronym INSPIRE
I- Your compelling "I" story
N-New Beliefs
S- Step into Inspired Action
P- 3 P's- People, Purpose, Prosperity
I- "I love" (unconditional love)
R- Reaching Out
E- Managing Your Energy and Enthusiasm
In this Book I have included:
Concepts I have been teaching my leadership group coaching classes.
Ideas that have propelled my coaching practice to a global level.
Exercises in each chapter to give you a practical application of each concept.
Stories from people just like you- who have transformed their lives.
I won't be offering this giveaway for long...

Be a part of my community of achievers. Through working with me and my programs my clients have written books, started and/or grown businesses, launched new careers,saved their current careers, taken action on long procrastination lists, created more happiness, learned how to get what they really want out of life.

If this feels right for you... If you know in your heart that this is something you want right now... Go for it... Act... Make a decision.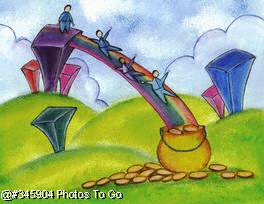 I promise you, you will learn, grow, and change.

What will it mean to you... to become a better leader, an agent of change?

What would it mean to cultivate and craft your authentic message?

Get it today.

Get it Today for Free*
* Your paperback copy of Be the Inspiration: 7 Ways to Inspire Your World is free, all you have to pay is $6.97 shipping and handling. This free offer is only good on the paperback format and not on ebook or kindle versions. This offer is only good while supplies last. Limited to one book per person.
Meet Sheri Kaye Hoff, Your Inspired Action Success Coach. Sheri Kaye Hoff, MA, CGCL is a Life Coach and Amazon and Barnes & Noble Author. Sheri knows what it takes to go from tragedy to triumph. She discovered her brother after his suicide death as a teenager and she struggled for years with sadness and depression. Eventually, she found her way back to both success and joy. She is an internationally popular radio show guest and is the host of her own podcast on itunes. She is the author of multiple books, the creator of Your Path to Success Club, developer of transformational group coaching programs, and founder of her Success Store . Sheri is a leadership expert, keynote speaker, and workshop leader. The essence of her coaching approach is transformational, intuitive, inspirational, energy boosting, and action oriented. She is able to teach, collaborate, partner, mentor, and inspire others in groups and on a one one one basis to ignite inspiration, creativity, happiness, and success every day. She has a Master's degree in Organizational Management and is a certified group coaching leader. She has taught ethics and business classes at the collegiate level. Coach Sheri lives in beautiful Parker, Colorado. She is married (for 19 years) and has three children and three step-children (ages 11 to 23).Her mottos: Be the Inspiration, Be Bold, Boldly pursue a life of meaning and passion.