Tuesday, February 21, 2012
Nurturing Wellness Through Radical Self Care
If you missed the live call- you can still get the free recording download of my February Your Path to Success Telesummit guest.
Meet:
Janet Gallagher Nestor, MA LPC DCEP is wife, mother, grandmother, author, public speaker, selfgrowth.com guide in positive psychology and a licensed professional counselor with a diplomat in energy psychology. Her specialty is teaching positive thought, relaxation strategies and working with individuals who have a co-existing physical illness. Her first book, Pathways to Wholeness, is a mindfulness guidebook focusing on the development of a conscious aware life through walking and breathing meditation.
Her new book, Nurturing Wellness Through Radical Self-Care: A Living in Balance Workbook is due out winter 2012 and combines mindfulness, meditation, journaling and the use of affirmations.
The new book contains emotional-physical self-care skills that help the readers increase their capacity to live a happy, positive, balanced life on the energetic, emotional and physical levels.
To hear her amazing interview- Click Here
Warmest,
Sheri


Sheri Kaye Hoff
M.A. CGCL Life Coach and Author



www.lifeisjoyful.org
www.sherikayehoff.com
www.twitter.com/sherikayehoff
www.facebook.com/sherikayehoff
www.linkedin.com/in/lifecoachsheri


Tue, February 21, 2012 | link



Tuesday, February 14, 2012

Being Truly Loving Enhances Everything in Life

It's Valentines Day- let's focus on love, not just romantic love, but love for all people.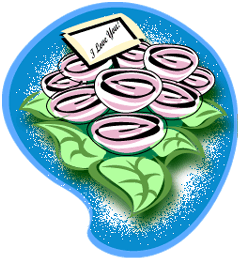 Being truly loving enhances everything about life. For instance, it is hard to have a bad day, when you are focused on loving everyone around you.
On the opposite side of the spectrum is how quickly the day can collapse into chaos when you are being hurtful to others. As you go through your day, look for ways that you can manifest and cultivate love for others. Have you ever noticed how some mothers pick apart every fault in their children? Yet, other mothers find love and amusement in their children's behavior-even when they are on the edge of being naughty?
Try to be a person who sees the value in others and appreciates that value. I think one reason why we, as humans, tend to be critical is that so much of our lives depends on critical analysis. Our jobs require us to perform SWOT analyses. Any project requires acute attention to details in order to perfect anything that seems less than perfect.
However, I believe we can make a mental shift when it comes to people. Love the person, appreciate the contribution, and celebrate the uniqueness. Strive to understand that people come from different perspectives. When you focus on love, appreciation, and understanding, you will be the biggest benefactor. You will feel good and you will attract great things to you. Yes, the other person also benefits from your positive thoughts and reinforcements. Why not experiment today?
Everytime you feel critical of another person, try to change it into a statement of love and appreciation in your mind. Take notice of how your day changes in response to your shift in thoughts.

"Love one another". John 13:34 (NIV)
Warmest,
Sheri


Sheri Kaye Hoff
M.A. CGCL Life Coach and Author



www.lifeisjoyful.org
www.sherikayehoff.com
www.twitter.com/sherikayehoff
www.facebook.com/sherikayehoff
www.linkedin.com/in/lifecoachsheri


Tue, February 14, 2012 | link



Friday, February 3, 2012

Boldly Pursue a Life of Meaning and Passion
Limited Time Offer:
How to Achieve a Growth Explosion in your Personal Life, Career or Biz, Amp Up Your Results, Kick Any Problems or Obstacles to the Curb, and Still Keep Your Life in Balance.
Introducing: My newest group coaching program:
Take Inspired Action: Be Bold
BOLDly Pursue a Life of Meaning and Passion
This course is only for you if you are ready for a growth explosion in your life.
It is for you if want to amp up results and are committed to taking action.
During the program you will be:
Creating Fast Career, Personal, and/or Biz Growth
Feeding your Soul- Expanding your Connection to Divine Power as part of your goal achieving plans.
Developing a Power Based Mindset that allows you to kick any problems or obstacles to the curb.
Getting going on achieving goals that have been on your bucket list for years- maybe you thoughtyou couldn't - but you really can.
Creating a balanced lifestyle so you can truly enjoy life.
Writing to grow and expand your consciousness with journal exercises that take you a deep level of awareness.
Allowing and facilitating creative flow so you can tap the deepest parts of your creativity.
Unlocking your inner genius.
Being bold. BOLDly pursuing your passions and finding what is most meaningful to you.
This program is for you if are ready for change, ready for transformation, ready for growth.
Even if you don't feel bold right now, this program is for you…because,
I will be helping you speak and act your truth.
I will help you bravely and courageously step into the real you… not some pale, diluted version of you. You have wondrous and amazing gifts and talents already- let's expand them and highlight them.
Most people who get involved with my programs are already successful or they have achieved success on some level in their lives,
But they want change, they want success on a higher level, and they want the confidence to finally do what has been elusive.
Click Here to get more details
Warmest,
Sheri


Sheri Kaye Hoff
M.A. CGCL Life Coach and Author



www.lifeisjoyful.org
www.sherikayehoff.com
www.twitter.com/sherikayehoff
www.facebook.com/sherikayehoff
www.linkedin.com/in/lifecoachsheri


http://www.amazon.com/Sheri-Kaye-Hoff/e/B002BO

Fri, February 3, 2012 | link